Special Lufthansa Group airline fares
The Lufthansa Group airlines bring people together – every day, all around the world. The global
route network of Austrian Airlines, Lufthansa, SWISS, Brussels Airlines and Eurowings offers
optimal connection and combination options, so you will benefit from quick and direct flights to
the event.
You will reach the booking platform via this link https://www.lufthansa.com/de/en/meetings-and-events-delegates and with the event code DEAUQGD. The reduced fares are automatically displayed.
NB: Please enable pop-ups permanently in your browser while booking, otherwise the window
in the booking platform will not open.
Of course, you can also book through your IATA travel agency. The travel agency can request the
ticketing instructions by sending an email to lufthansa.mobility@dlh.de, stating the event code
DEAUQGD.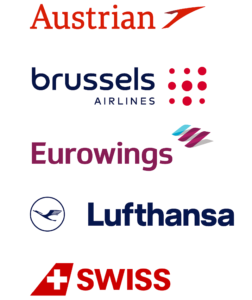 Get there in style - with the Event Ticket
Special for you: your Event Ticket at a fixed price
Event Ticket one-way and specific train (as long as available):
1st class: 84,90 €
2nd class: 51,90 €
Event Ticket one-way and fully flexible:
1st class: 106,90 €
2nd class: 72,90 €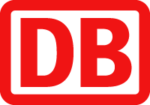 Do you need any help with the booking process?
How to book an Online Ticket, please click here.
If you have any questions regarding the booking process, please call +49 30 586 020 9021.
The DB service hotline is open every day from 08:00-20:00.
Further information about the Event Ticket can be found at bahn.de/veranstaltungsticket (german only)